Providing access to powerful analytical tools and services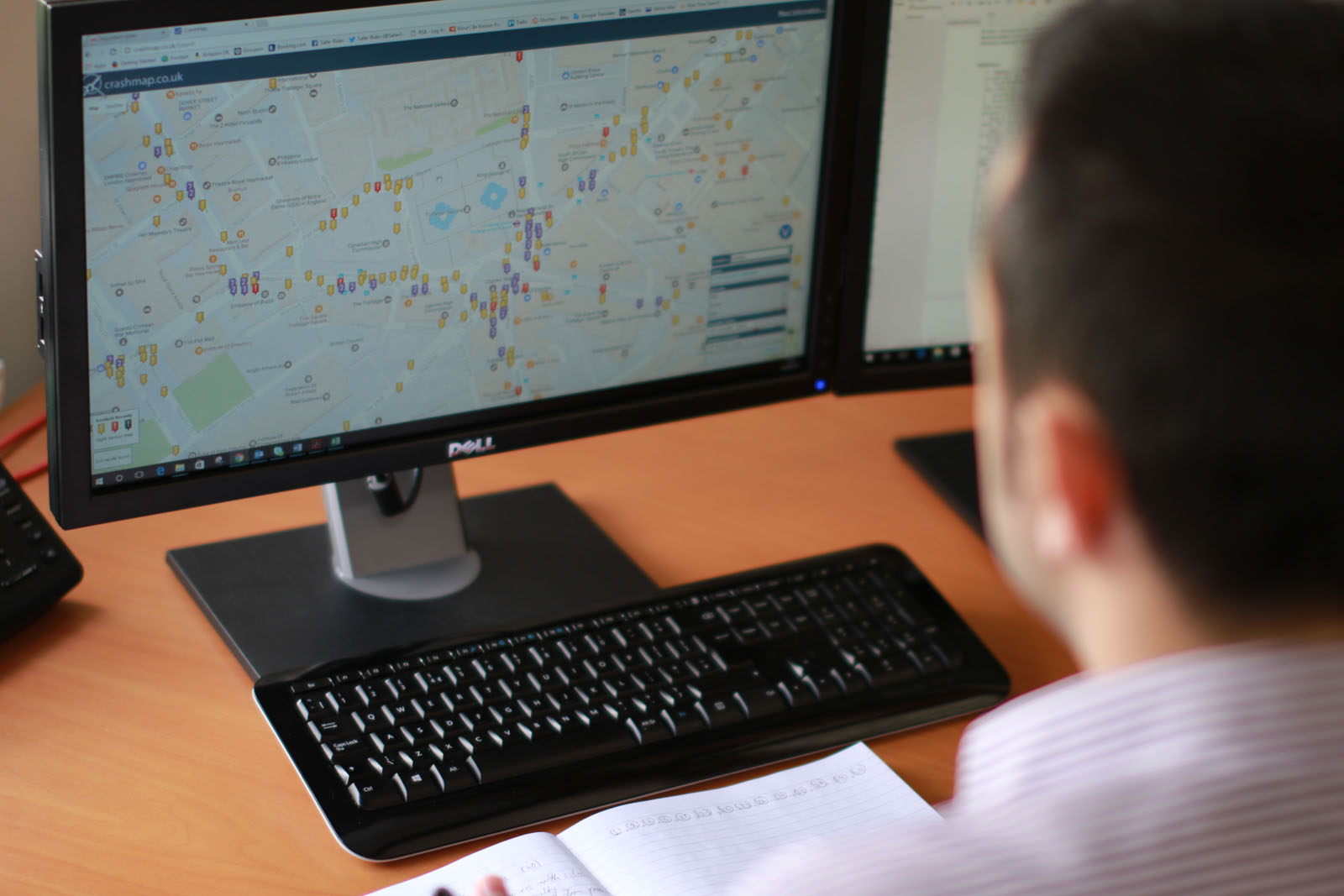 CrashMap Pro
---
CrashMap Pro is an enhanced version of CrashMap, for commercial and professional usage, and delivered using the Esri ArCGIS Online platform.
CrashMap Pro allows you to search, filter, select and download STATS 19 data on a map in a highly visual way, by the aspects you're interested in. Because CrashMap Pro was made for customers wanting to do more with STATS19 Data, CrashMap Pro comes with added analytical tools which means you can select specific stretches of road or areas to refine your report even further.
CrashMap Pro has lots to offer. Whether you want to look at collisions along a route, or select collisions based on distance to a specific location, CrashMap Pro can help you do this in a highly visual way.
Speed Compliance Dashboard
---
A powerful yet easy-to-use solution providing access to information about speed limits and average speeds on roads across Great Britain, but focussed on your local area.
The online dashboard is priced on a per-user basis to keep costs down and is available from a small fee for existing CrashMap Pro users. Customers only pay for the coverage they need meaning lower costs for authorities with shorter road networks.
The information is useful for local authorities and police forces who want to understand more abut how vehicles are travelling on their network, without having to commission individual speed surveys. The data is sourced from 135 thousand vehicles which provide GPS data tracks ever 1-10 seconds.
This raw data is processed to provide average speeds for the Highways network layer and can be used in associated with the speed limit to identify non-compliance hotspots.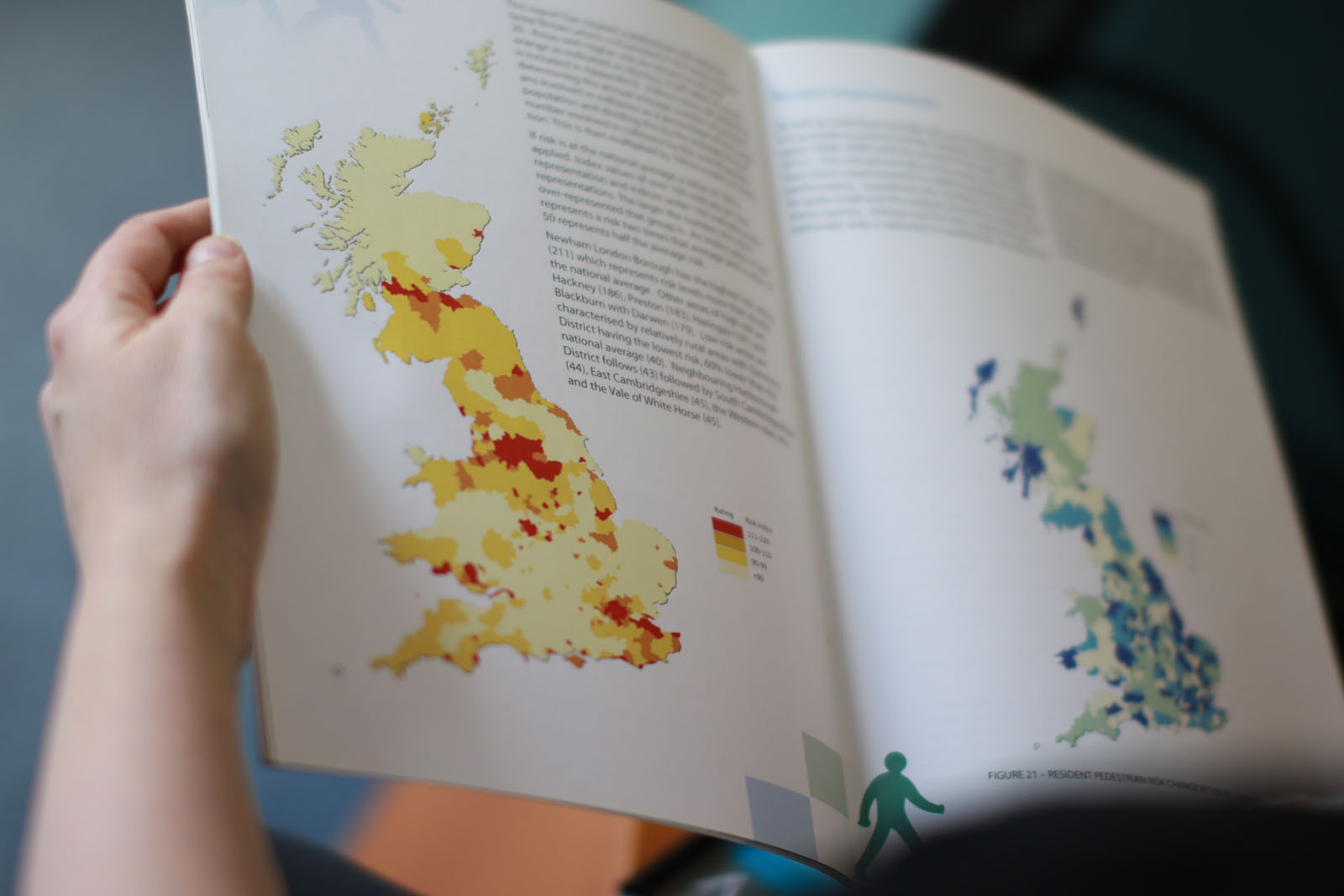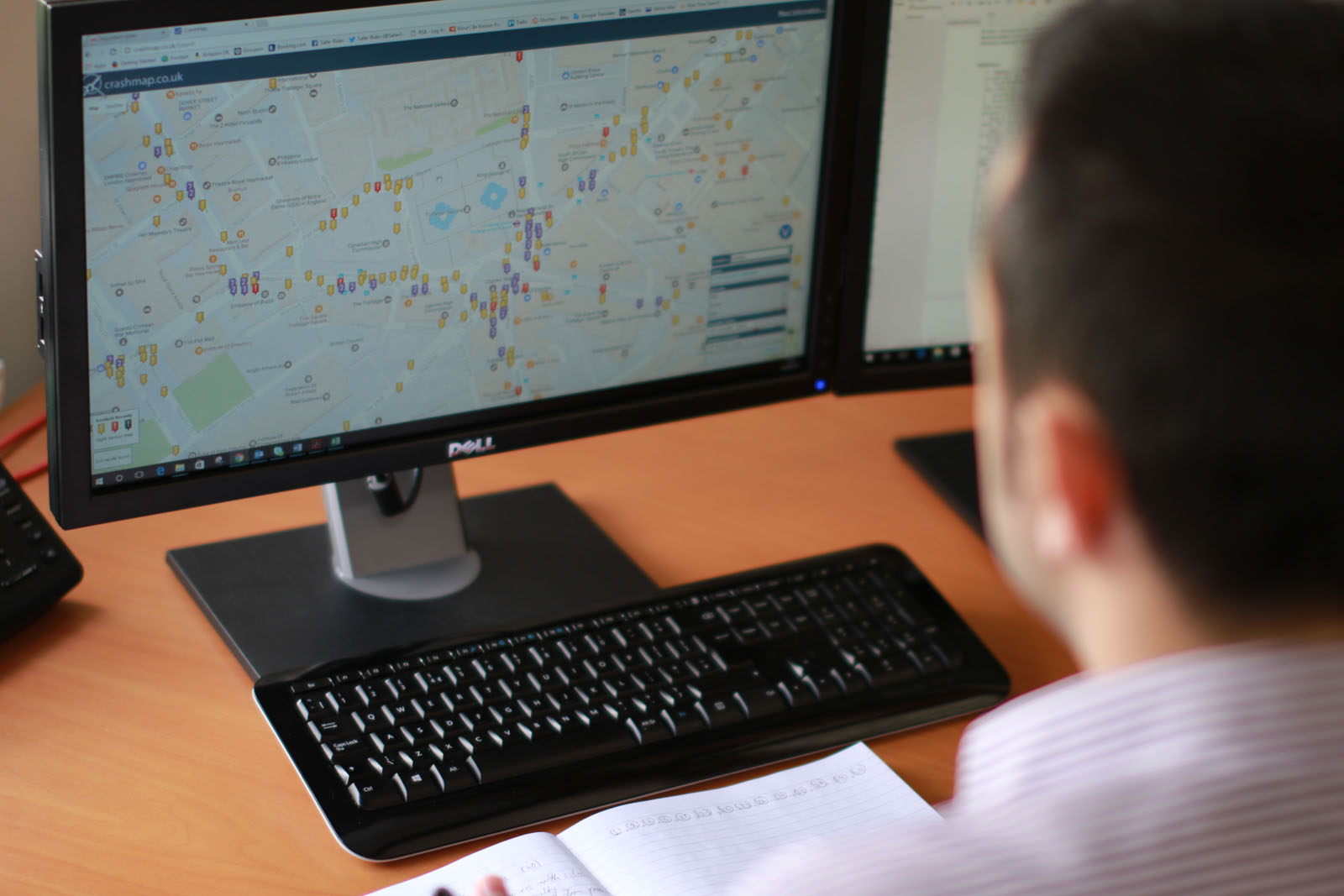 Collision Analysis
---
The Agilysis team specialise in providing insightful and rigorous analysis of trends in road traffic collisions and the people involved in them.
We have an extensive track record of working with public and private sector clients to deliver perceptive and relevant studies using state of the art techniques, including multidimensional data mining, socio demographic segmentation, geo-spatial methodology and contextualisation using a wide variety of comparative datasets
Our analytical product range includes Area Profiles, Insight Studies and Regional Summaries, and we always relish the opportunity to explore innovative new ways to meet our clients' needs.
Dashboards
---
Agilysis provide a suite of dashboard solutions to enable quick and easy analysis of road safety data for both organisations and the public.
Our dashboard solutions use data sources such as police casualty and collision data to populate chart, table and map visualisations and allows users to visualize trends and to interact with and export data.
Our dashboard platforms include Tableau Public, Power BI and Dundas Dashboard, each one suited to different projects depending on the project requirements.
Our dashboard solutions have covered a variety of topics and have been used alongside analysis projects and independently to inform elected members, the public sector and members of the public.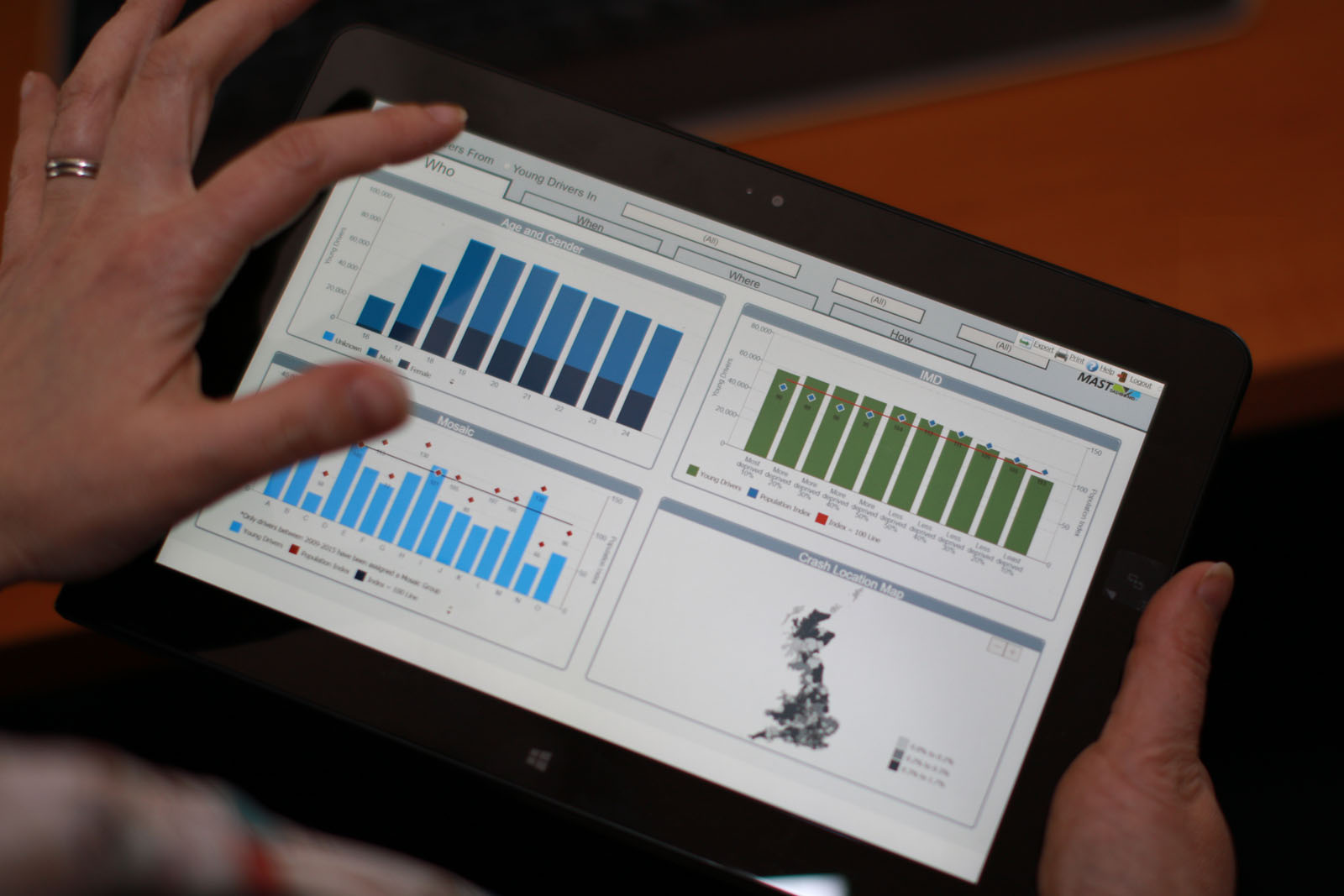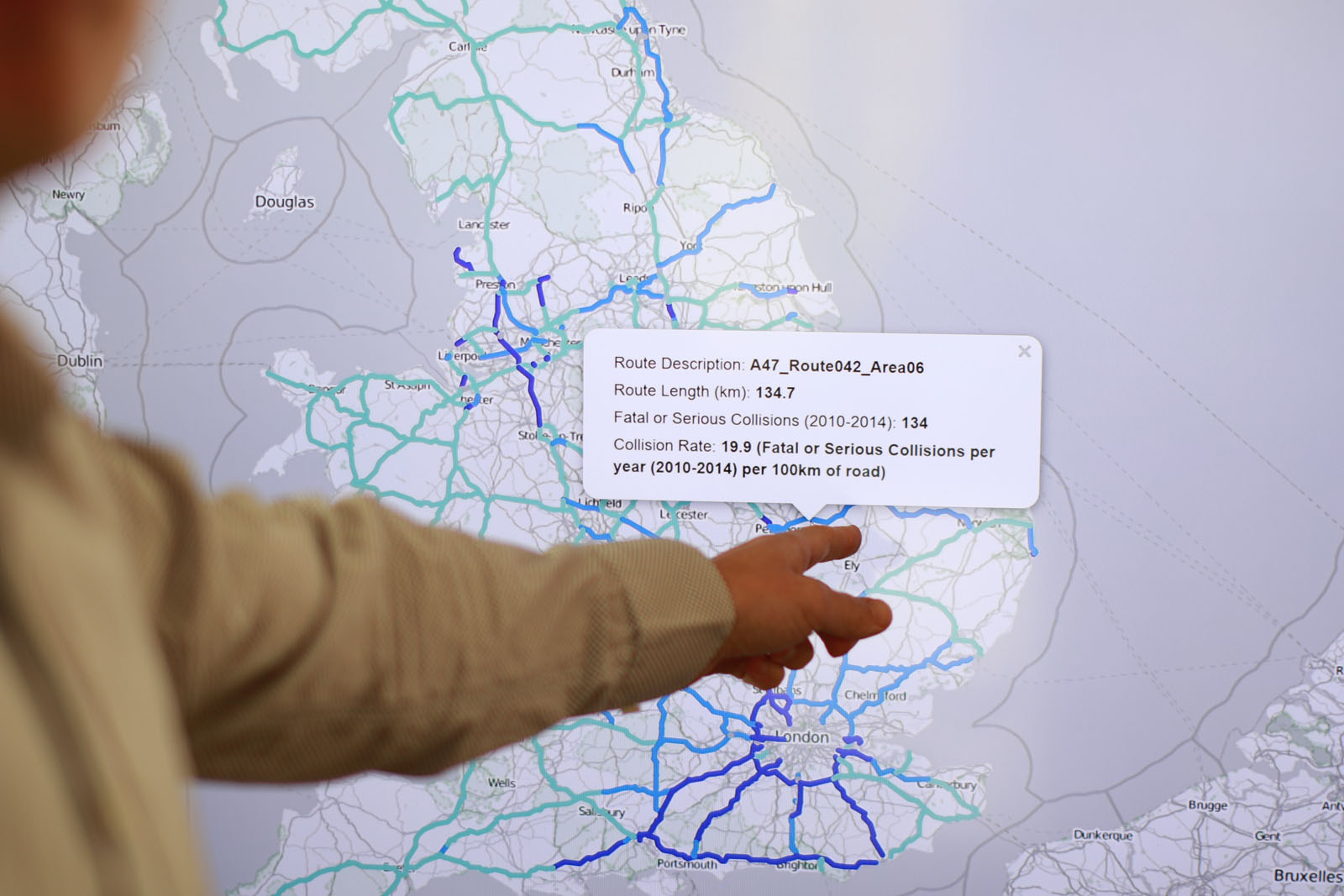 Spatial Trends and Networks
---
Using a wide range of spatial and demographic information, including police collision and casualty statistics, census data and traffic counts, Agilysis have developed several mapping products to support bespoke reports such as Area Profile and Insight Studies and national projects for private sector clients.
We also produce interactive online maps using Leaflet.js, which support analysis projects and provide information to the public.
Our mapping products have been used by local authorities, highways management teams and telematics providers to identify road risk on the strategic and local road networks for different road user groups, as well as identifying geographic areas where residents are most at risk.
Our mapping products have been used by local authorities, highways management teams and telematics providers to identify road risk on the strategic and local road networks for different road user groups as well as identifying geographic areas where residents are most at risk.
Enforcement Data
---
Agilysis have a strong heritage in review and analysis of data pertaining to road safety enforcement and fixed penalty notices.
Our reports include assessment of propensity to offend and covers topics such as drink-driving, seatbelt wearing, and mobile phones.
We also supply an enforcement management solution to police forces using a cloud-based system, including reporting tools which give our clients a deeper understanding of offending patterns and infrastructure issues on their network.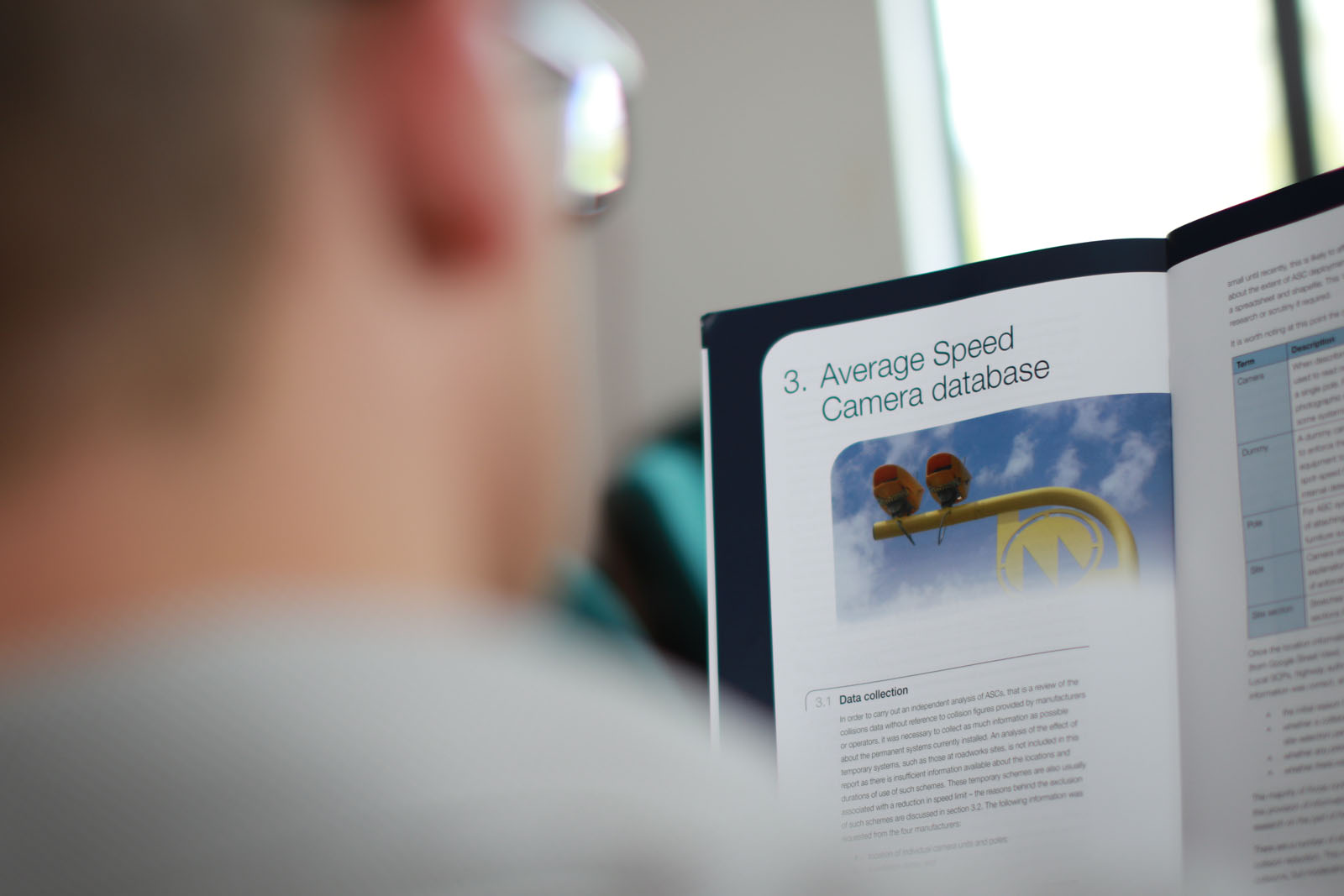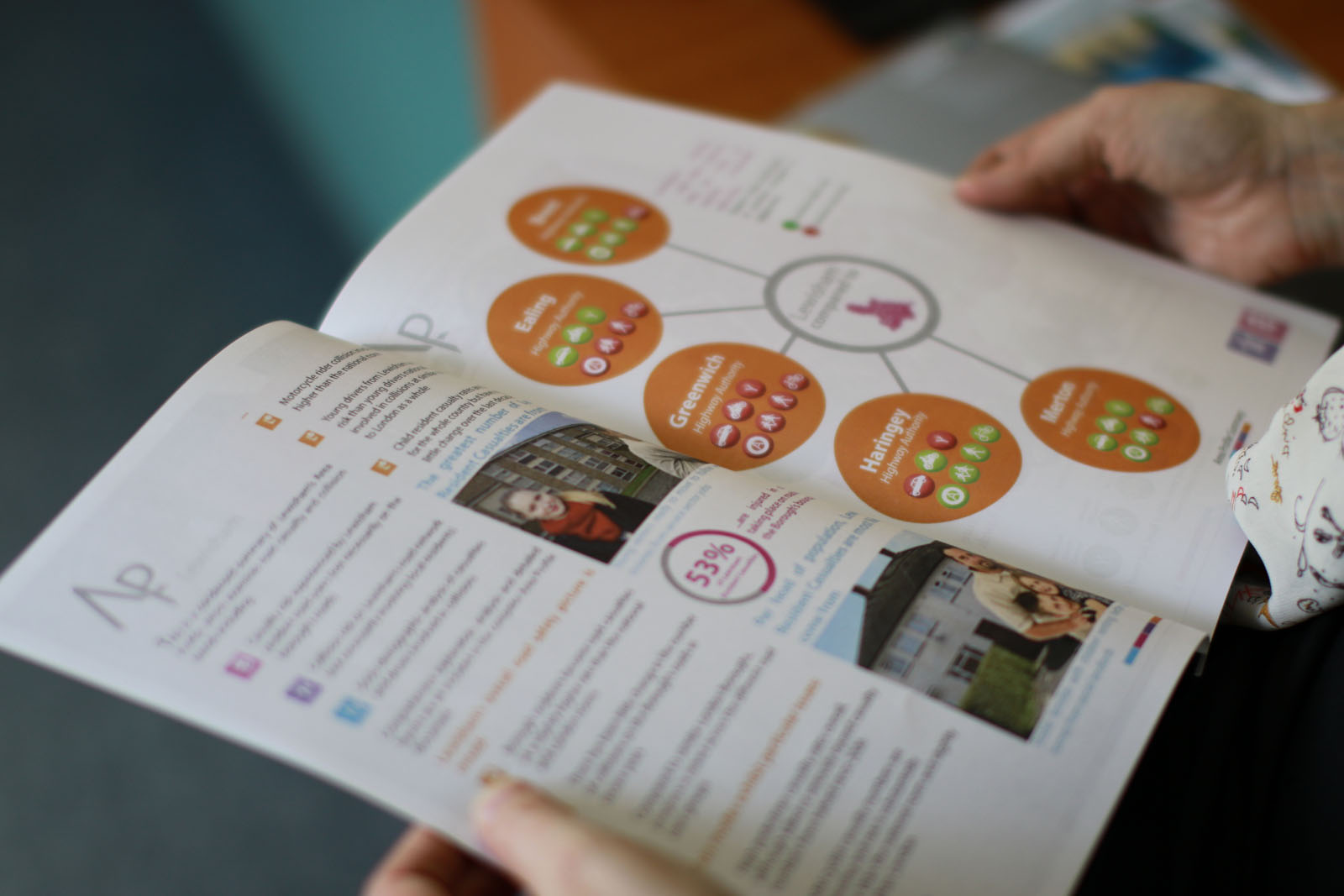 Demographics and Deprivation
---
The Agilysis team have a deep understanding of the links between social characteristics and public health outcomes.
Our report products and bespoke studies make frequent reference to IMD and Mosaic classifications with indexed results highlighting inequality and disproportionate risk to particular communities.
Understanding the changing UK population, especially as the average age of citizens increases, is built into our studies with risk and exposure taken into account.
Our ability to analyse and interpret results in small areas is boosted by our substantial data warehouse with datasets from multiple sources helping to build a clear and informative picture of issues as they actually affect Britain's communities.
Transport Statistics
---
We have extensive expertise in providing robust evidence based information to our clients drawing on a wide range of sources
As well as standard police collision and casualty statistics, we enrich our products with diverse information providing depth and context to make them as informative as possible.
Our extensive data warehouse includes: detailed residency statistics, contributory factors, population and other demographic data from Government and commercial sources, Ordnance Survey and other open mapping sources, spatial geographic information such as rurality and road network density, traffic flow data and comprehensive details of Britain's strategic road network.
We also offer a service to import, process and mine client data when required.