Learn more about our background and meet the team
Our Heritage
We may be a new name but we have been working together on ground-breaking projects for over a decade
Our Foundations
Agilysis was setup by an experienced team with a background in transport safety. Through our work with Road Safety Analysis (an associated company, see below) all of us gained an incredible amount of experience in areas of analytics, networks, data visualisation, evaluation, intervention design, and behaviour change.
As we began to work across multiple sectors and disciplines it became clear that our combined knowledge and skills would prove valuable to a wider market and the decision was made to create Agilysis to service a growing client base.
Guiding Principles
As both researchers and practitioners in social marketing we are in a perfect position to act as translators for our clients.
We are absolutely focussed on understanding 'what works', using evidence from all available data sources, as well as published research. We also understand the practical requirements of those delivering training, campaigns and public relations exercises.
Our principles are therefore directed towards ensuring that realistic, effective interventions can deliver outputs and outcomes for clients.
Associated Companies
Although Agilysis only formed in 2017 the team have been together for a long time (around 14 years). Our shared history and associated companies provides great strength and experience.
Agilysis is the lead delivery vehicle to products and services, especially when it comes to research, evaluation, reporting and analytics. Our focus is not limited to a narrow sector and we are growing our expertise in public health, transport, and behaviour change
Founded in 2010 to carry forward the DfT funded MAST Online project, Road Safety Analysis (RSA) has become a market leader in supplying innovative, creative and competitive services to the road safety sector. Built on the principles of social enterprise, RSA has developed and delivered a range of road safety services that are evidence based and highly cost effective.
From April 2017 RSA will focus on its original aims of providing high-quality analysis tools to the UK road safety sector, as well as promoting best practice in the field both at home and around the world.
Principally known for the award-winning www.crashmap.co.uk website, Insight Warehouse provides transport data services to clients from multiple sectors. From members of the public and concerned community groups to independent transport planners local authorities, hundreds of thousands of people use the site every year.
Insight Warehouse has also lead the development of a new, national map of UK speed limits which is network-independent, and also provided risk modelling solutions for the insurance industry with a focus on telematics providers.
---
Bruce Walton
CTO
---
Technical and Analysis Director Insightful data professional with substantial experience of developing and applying sophisticated analytical techniques Long experience and expertise in Road Safety intelligence Substantial technical skill base Experienced and effective conference speaker and technical trainer Highly numerate with excellent verbal and written communication skills
Tanya Fosdick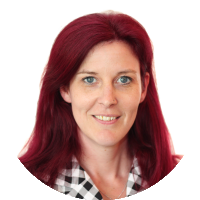 Head of Research
---
Background in research, working in road safety analysis for the last twelve years. Specialises in the provision of in-depth research, data management and evaluation design and implementation. Advises on the incorporation of appropriate behaviour change models and behaviour change techniques in intervention design. Outstanding communication skills, demonstrated through the production of high-quality written reports; paper presentations; and training delivery. Has been involved in a number of high profile projects including E-Valu-It; research into rural young drivers and adult pedestrians; and evaluation of a variety of local and national road safety schemes, including multiple young driver campaigns, a longitudinal study of national BikeSafe, and a large scale evaluation of IAM Roadsmart.
George Ursachi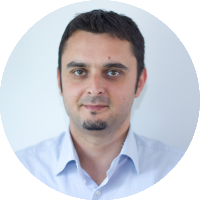 Senior Research Analyst
---
George has specialised in research design and methodologies and had been constructing and implementing research instruments and methodologies for business clients for more than eight years.
For the past two years George was involved in various research and analysis projects in Road Safety field and had the opportunity to enrich his knowledge in the field and to bring his contribution in improving the power of analysis and the robustness of used methodologies.
With his multi-fields skills and capabilities and his research and statistical experience and expertise, George is well-equipped to lead analysis projects, ensuring that robust methodologies, appropriate conditions, and appropriate measurement and evaluation designs are in place through all stages of the projects.
Amanpreet Kaur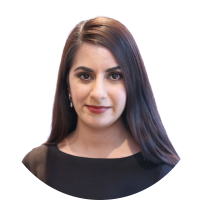 Research and Evaluation Analyst
---
A qualified social scientist with a BA Hons in Anthropology and a Master's in Social Research. Amanpreet has over four years' experience in qualitative research such as interviews, participant observations and focus groups. She also has expertise in quantitative research - including secondary data analysis, using SPSS, survey design and analysis of results.

Amanpreet is knowledgeable in designing and delivering evaluation and is familiar with different evaluation designs and research methodologies. Amanpreet has gained skills in working with people from different cultural backgrounds. She is sensitive to these differences and takes on a transparent and reflexive approach.
---
Lyndsey Owen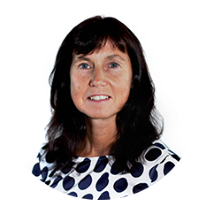 Quality Assurance and Analytical Products Manager
---
Lyndsey has a background in social care and health infomatics spending over a decade working for local authorities and the NHS. She is highly experienced in working with clients to create timely reporting outputs and designing robust process maps.Her role in Agilysis is to manage our more routine analytical outputs, including Area Profiles and Insight Studies, and to assist in quality assurance for all of the companies work.
Craig Smith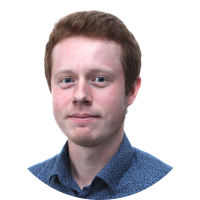 Data Scientist
---
Craig joined the team as a Research Analyst in 2018, and has since progressed to the role of Data Scientist. Having completed a DPhil at the University of Oxford's Mathematical Institute, he has an established background in academic research.

His role within Agilisys is mainly to explore and implement techniques from data science and machine learning to the road safety sector, as well as to provide support to the rest of the analysis team.
---
Richard Owen
CEO
---
Over a decade of road safety management experience in the public and private sector Specialist in data analysis and visualisation An expert in enforcement management and UK road legislation Proven ability to lead large multi-agency partnerships, achieving consensus and progressing the joint aims of diverse agencies. Excellent verbal and written communications skills with substantial experience of working with the media.
Karla Batchelor
Finance Manager
---
Highly experienced financial analyst
Leads on HR and pensions regulation
ISO 9001 compliance coordinator
Health & Safety assistant
Environmental management role

Karla is a knowledgeable finance manager with significant experience in both public and private sectors and over 12 years working in Road Safety.

Working with the board Karla is involved in business planning and development decisions, she incorporates both financial and management accounting skills to help develop the financial strategies that allow Agilysis to meet client needs in a responsive and scalable way. She is also the lead on HR, pension regulations, ISO certification, employment standards and compliance.
Doina Ceban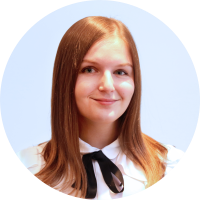 Finance Assistant
---
Doina joins us from a finance background within the public sector. At Agilysis, she is a key part of the Finance Team and is responsible for the day-to-day financial administration of the business. She supports the company by administering many of the internal systems and ensuring that financial communication flows between internal and external stakeholders.

Doina is also involved in infrastructure and office system maintenance.
---
Sam Campsall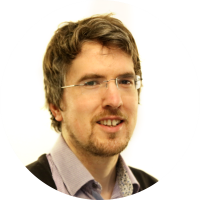 Digital Content Developer
---
Sam is involved in developing and maintaining websites, developing elearning objects, and designing apps. This includes project managing a number of those products and seeing them through to completion too.

He has experience in various areas of digital development using Content Management Systems for websites, but also HTML and CSS, elearning authoring tools, administrating AWS, digital design, UX, UI and probably some other acronyms too!

These skills and projects support the general work of the team in delivering to our various clients, and these have included web development for RoadPeace and PACTS as well as work supporting research projects for the Department for Transport and Highways England.
---
Dan Campsall
Chairman
---
Having dedicated over a decade to road safety, Dan has been involved in leading a number of pioneering and critically acclaimed initiatives such as MAST online, CrashMap.co.uk and Safer Roads Berkshire all of which have gone on to win major awards. Dan also does a good deal of training, public speaking and is often used as a commentator by various media networks. Dan has a background in marketing and communications who has overseen many of RSA's campaigns; a portfolio of initiatives that embraces everything from car seat safety and child pedestrian training to young drivers and motorcyclists. In addition to his role in Agilysis, Dan supports the work of PACTS (
www.pacts.org.uk
) and is a member of the RoadSafe (
www.roadsafe.com
)
Steve Ferris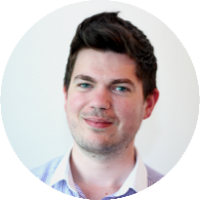 Programme Manager
---
With an academic background in media, Steve has quickly established himself as a creative thinker in the field of road safety, challenging common perceptions and bringing an innovative approach to intervention delivery.
Working through conventional education programmes, social media strategies and emerging technologies such as Virtual Reality and App development, Steve has developed broad experience of programme management from conception, through to delivery and evaluation.
Steve has become increasingly involved in designing creative and engaging interventions based on the latest research and evidence, and translating this into innovative and award-winning programmes. He is course tutor for media management and social media training courses and is responsible for delivering education schemes to thousands of young drivers.
Louise Pittam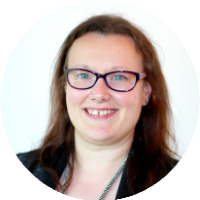 Business Development Officer
---
Louise joined the team in April having previously worked in public services business intelligence and most recently private healthcare in a variety of business development and marketing roles. A qualified PRINCE2 Practitioner, Louise has planned and supported a range of public sector projects to deliver savings and to implement new services. Louise is skilled and experienced in producing accessible communication over a variety of formats, social media design and delivery and event management and planning from concept to delivery.