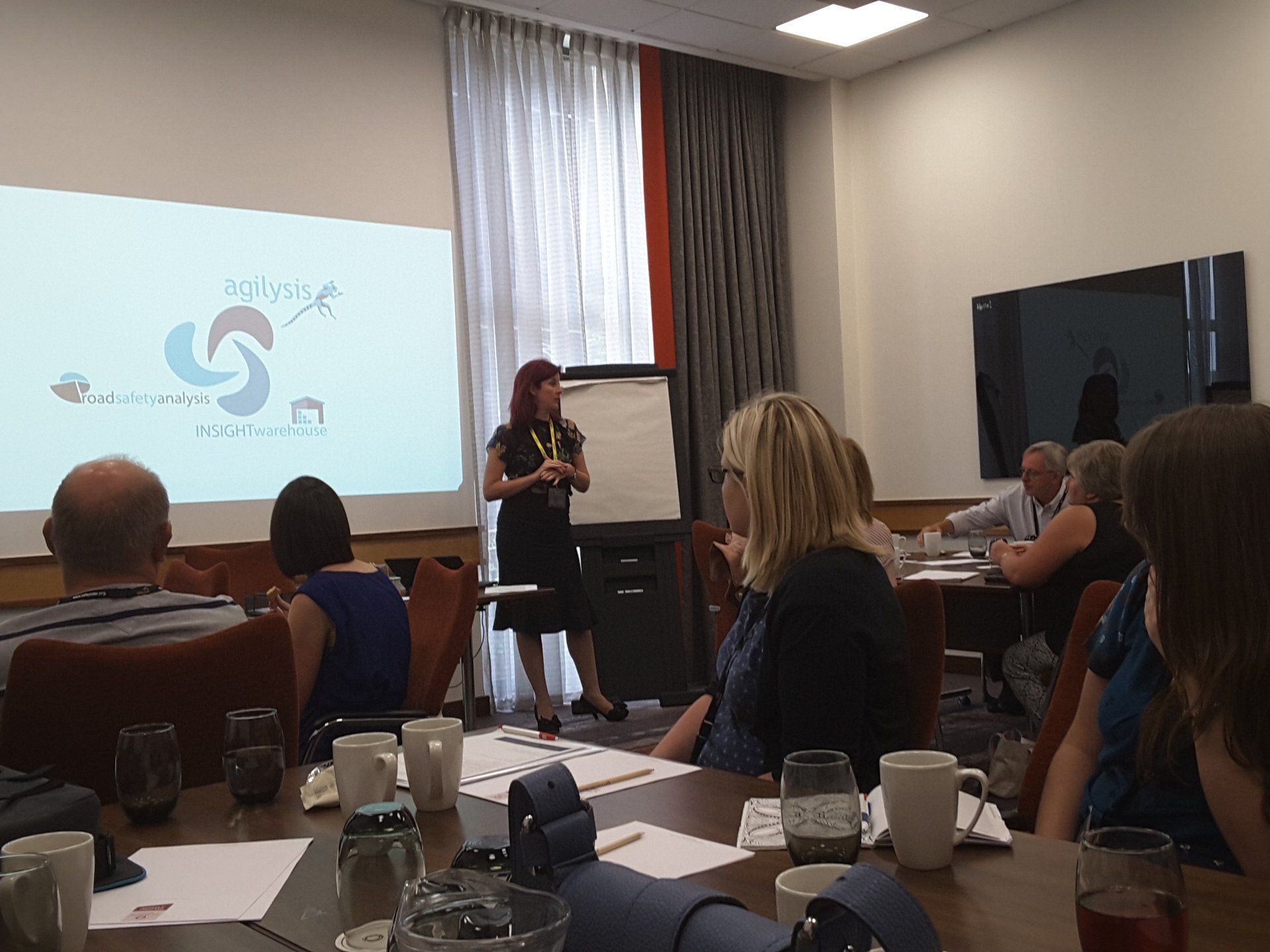 Over recent years, evaluation research projects have become an integral part of Road Safety Analysis' (and now Agilysis') core activities. From evaluating in-house ETP schemes delivered on behalf of Safer Roads Berkshire through to a large-scale, longitudinal study of the effectiveness of the National BikeSafe Scheme in meeting its aims and objectives, designing and delivering evaluations is an important element of our work. The assistance provided ranges from advice on questionnaire design right through to full evaluation design, including aims and objective setting; completing logic models to identify the process of change; appropriate design and identification of best methods; focus group facilitation; and analysis of results. 
Given the scale of the work undertaken, we are delighted to be able to welcome to the team a dedicated Research and Evaluation Analyst, Christopher Kalucki. Chris has extensive knowledge and experience of designing, delivering, commissioning and analysing evaluation projects for educational interventions aimed at achieving behaviour change.
Tanya Fosdick, Head of Research at Agilysis says: "I am excited to be working with Chris and having the opportunity to use his expertise to improve the quantity and quality of evaluation undertaken in road safety in the UK. In his first month in the role, he has already brought fresh ideas to the team which will improve the quality of the evaluation services we offer." On joining the team, Chris said "From the point of view of a person for whom implementing a data-driven approach to interventions is one of major professional integrity, it is a great honour for me to be a part of a company whose voice has such recognition among practitioners and who also successfully shares experiences derived from individual interventions with academia. I am really glad to be involved in those exciting ongoing debates."
The team are currently involved in a number of evaluation research projects; some that we can talk about and others you will have to watch this space for! This year we are working on our fourth evaluation of Safe Drive Stay Alive (building up a strong evidence base) and an experiment into the use of virtual reality in child pedestrian training (in addition to the projects we hope to reveal soon). We are also really pleased to have recently delivered a review of motorcycle activities in the East region for Highways England, which included a synthesis of all interventions delivered, an assessment of their evidence bases and evaluation methodologies and results, and which culminated in a set of recommendations as to how the region could move forward in the delivery of motorcycle schemes.
We have a desire to help road safety professionals evaluate their schemes and in addition to our bespoke evaluation services, we also deliver training in association with the RSGB Academy. Our two day 'Evaluation Foundation' course covers everything from the evaluation cycle; how to set aims and objectives; logic models; evaluation designs and research methodologies; sample sizes; questionnaire writing and focus groups. Our next open courses will be at the new Agilysis offices on 21-22 November 2017. Places are limited to eight so if you would like to attend, register as soon as possible through the RSGB Academy website.