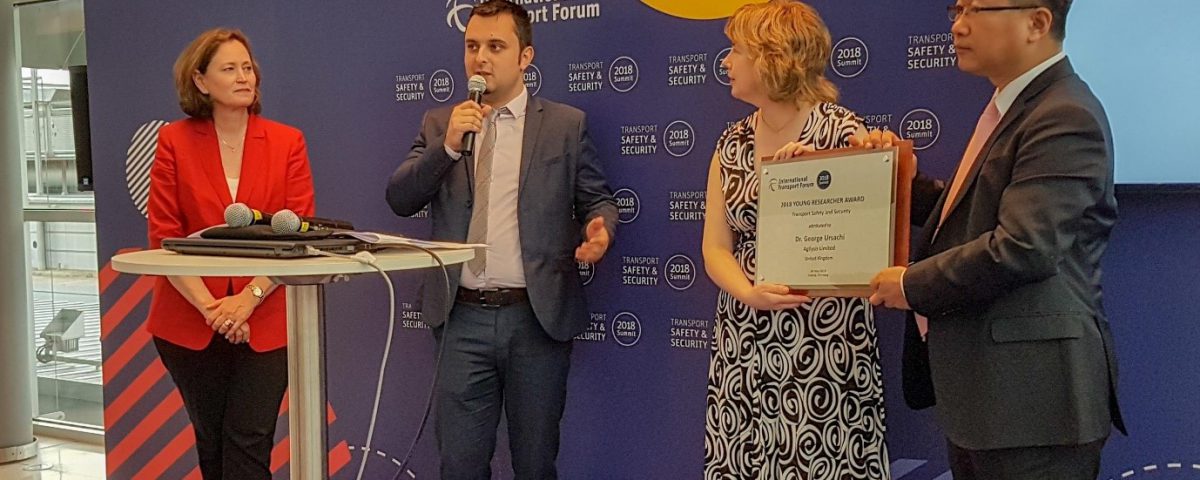 The ITF Summit is the world's largest gathering of transport ministers and took place from the 23rd to 25th May 2018 in Leipzig, Germany. Thousands of participants from governments, business, international organisations and academia were in attendance and the Agilysis team had a busy time attending sessions and engaging in debates.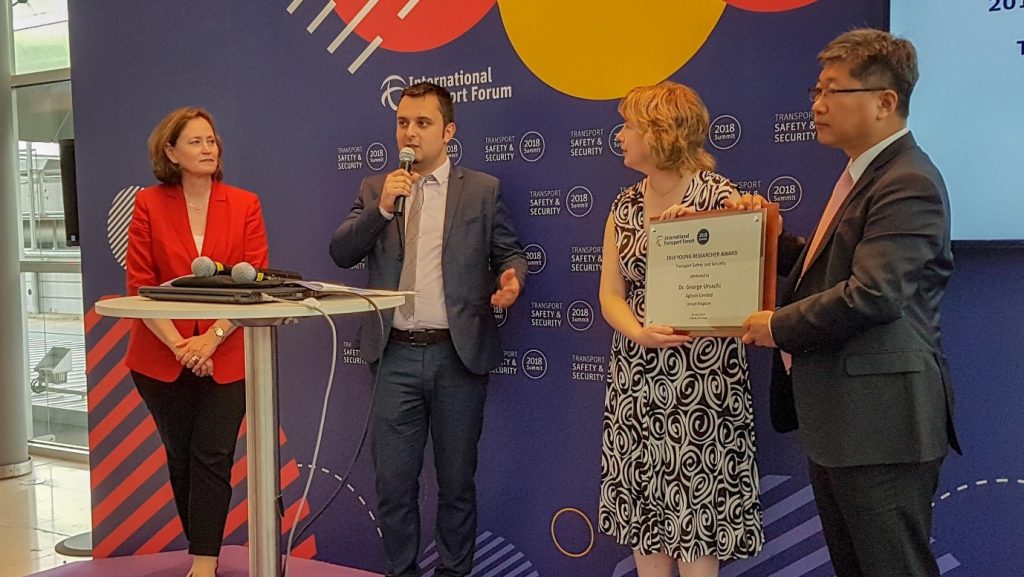 The focus on safety this year meant there were lots of opportunities to learn from other countries and also let people know what's happening in the UK.
The highlight of the event was our own George Ursachi winning the ITF Young Researcher of the Year Award for his paper on UK Drink Drivers.  His winning entry was chosen from 21 submissions by a jury of international road safety experts.
Dr Ursachi's paper is part of a project on Behaviour Change in Road Safety that will use similar approaches to other crash-causing factors, e.g. speeding or distracted driving.
Dr Ursachi said:
"The specifics of these different types enable decision makers to have a better understanding of their target audience. They make it possible to create more effective public education campaigns and interventions."
Young Tae Kim, Secretary-General of the International Transport Forum, said:
"George Ursachi's work is a showcase for how creative use of data can improve public policy. His analysis opens new possibilities to combat the scourge of drink-driving that causes thousands of deaths and serious injuries every year. This is number crunching that can truly save lives."