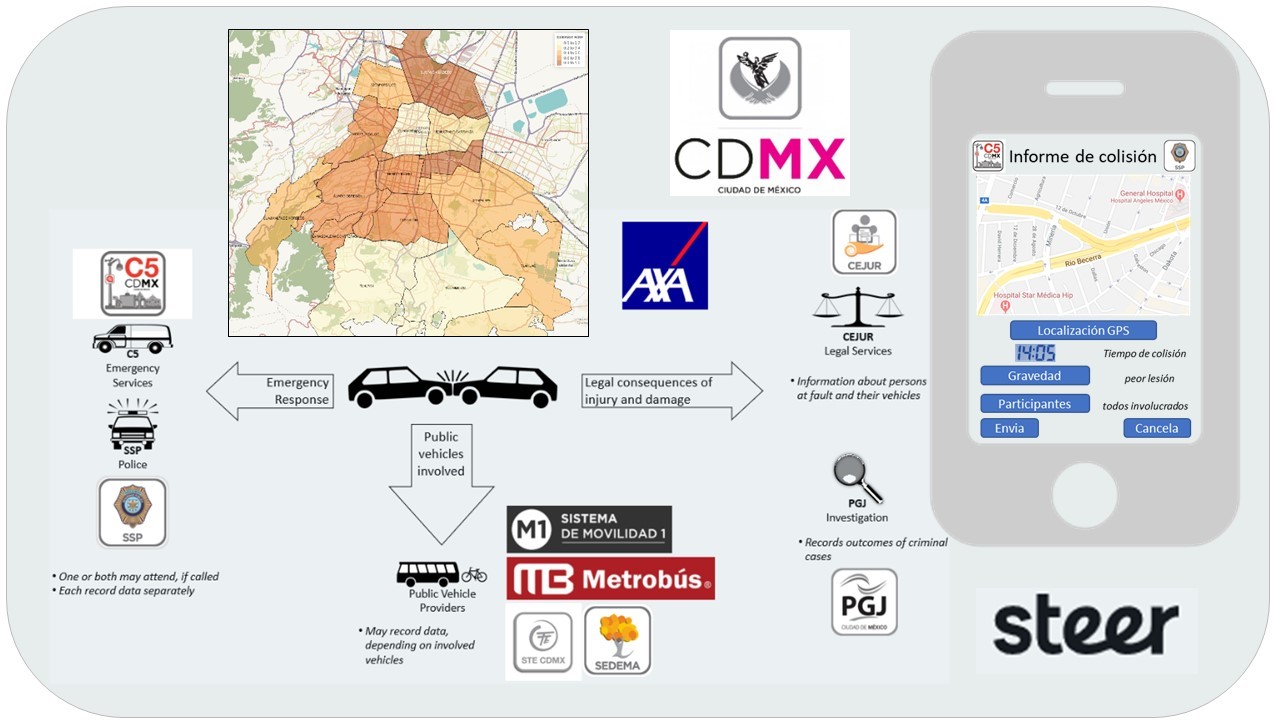 In December 2018, Agilysis' sister company Road Safety Analysis worked with consultants from Steer Group to provide an expert review of collision reporting management for the Mexico City Government.
Our contribution to the project included a review of international standards and best practise in the collection of road safety statistics, and a detailed specification of our recommended approach to achieving the government's aspiration to develop a state-of-the-art system.
Areas covered by the specification included information capture methodology, data validation and enhancement procedures and recommendations for getting the most out of multi-agency co-operation.