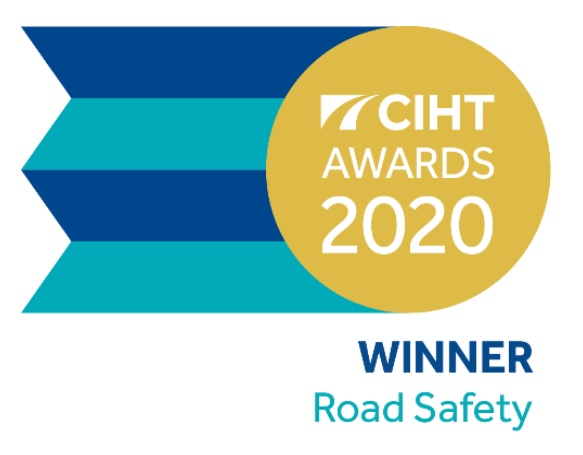 RideFree wins another road safety award, with DVSA rolling the scheme out nationally
Working with Highways England, DVSA, MCIA and local road safety partnerships and academics, the RideFree project is the result of two years of research, analysis and evaluation to understand the risks facing young motorcyclists and how these might be addressed.
Starting with intervention mapping, detailed casualty analysis and sectoral consultation, the East of England's multi-agency partnership agreed that the focus should be on delivery of a randomised control trial to develop improved young rider training outcomes. Working across the whole region enabled access to several hundred riders during 2019, facilitating a study that would determine:
If revised versions of the Compulsory Basic Training affect attitudes, beliefs and behaviours of young riders on the road
If revised versions of the Compulsory Basic Training affect knowledge and awareness of the need for appropriate clothing and vehicle maintenance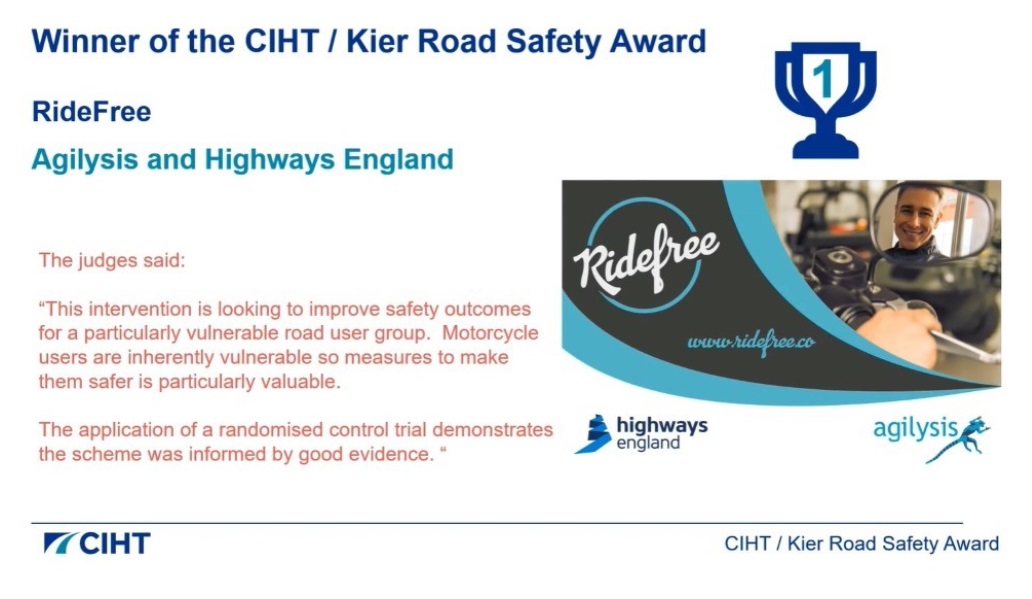 The multi-sectoral approach through the foundational research and insight phase involved significant contributions from public authorities, motorcycle industry and independent researchers working to achieve a wide-ranging understanding of young rider risk and the influencers on vehicle purchase, training, protective equipment and approaches to riding.
A 'Double Diamond' design process sought to apply user centred design thinking to create space for innovation solutions and the use of an RCT is well understood as one of the most rigorous approaches available for testing behavioural interventions in road safety.
The development of the trial was continuously informed by the evidence, through five phases of insight:
1. Literature review – relevant studies from the scientific literature were identified and synthesised to identify applicable insights into young riders.
2. A detailed segmentation based on age, motorcycle engine capacity, sociodemographic classification, seasonal trend and collision profiles was developed.
3. Industry insights were captured reflecting changes in vehicle registration trends.
4. A service delivery review – assessed 39 intervention types delivered across the region for relevance to the dominant casualty groups and rated for strengths of design and evaluation.
5. A 'Double Diamond' intervention design workshop, allowed for behavioural diagnosis and extensive stakeholder consultation revealing insights from delivery agents about the rider cohort, their attitudes and the relevance of current programmes.
The trial design applied these insights to curriculum development, working with training delivery providers to ensure the new programmes were rigorous, scalable and sustainable.
After establishing the plan for piloting and testing revisions to the syllabus, Dr Julie Gandolfi was contracted to provide expert behavioural insight, curriculum development and a testing regime. This work was deliberately separated from the creation of an evaluation framework to ensure independence and rigour. A pilot phase tested the proposed syllabus changes, refining delivery before 15 CBT providers were trained to deliver the scheme's four programmes:
Standard CBT
Age stratified CBT for first time 'young riders'
Enhanced CBT with e-learning, hazard perception, attitudinal and behavioural elements
Two-day enhanced CBT with fully integrated behavioural and attitudinal elements
Evaluating the effectiveness of the enhanced CBT is at the heart of this programme, with experts from Agilysis appointed to lead on the evaluation which adopted a mixed methods approach overlaid on the RCT experimental design, including:
Pre and post questionnaires generating qualitative and quantitative data covering:
Experience and demographic information
Willingness to engage in risky behaviours
Knowledge about safe riding
Validated attitudinal questions
Feedback on content and length of CBT
The student study was supported by extensive survey work with trainers including:
Trainer questionnaires post-CBT
In-depth trainer interviews to understand barriers and opportunities
The trial met the objectives set, demonstrating that an enhanced CBT was capable of:
affecting attitudes, beliefs and behaviours of young riders on the road
affecting knowledge and awareness of the need for appropriate clothing and vehicle maintenance
For both objectives the results demonstrated that an enhanced CBT with eLearning would deliver improved learning outcomes, whilst influencing beliefs and attitudes about key areas of safety such as speed, close following, rider distraction, vehicle maintenance and the value of protective clothing. In contrast, the riders in the standard CBT had reduced sensitivity to collision risk caused by speed or close following.
Additionally, the trial revealed important outcomes for accessibility and inclusion. Students with mild learning and behavioural difficulties (ADHD, ASD) completing an alternative training regime had an improved learning experience that was measurable in both young riders and trainers.
The trial demonstrated that each of the enhancements offers additional value to the riders, however, it has also shown that a CBT enhanced with eLearning has a high degree of acceptability and deliverability among the training community and riders alike.
You can read all stages of the process here: http://ridefree.co/