Cambridgeshire and Peterborough Road Safety Partnership unveils radical Vision Zero Partnership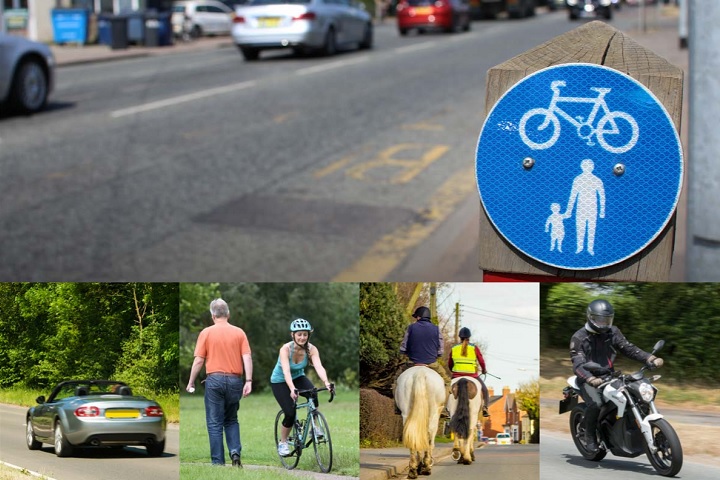 Cambridgeshire and Peterborough Road Safety Partnership has rebranded as the 'Vision Zero Partnership', as part of a 'radical' new road safety strategy developed using the Safe System approach.
The new strategy was created after a 'governance and partnership review' undertaken by two road safety consultancies, Agilysis and Traject, which involved a mix of partner interviews, a structure assessment and community survey, collision analysis, stakeholder workshops and a best practice evidence search.
The Safe System, with its ambition of zero deaths and severe injuries, is being deployed by many national governments across the globe.
The Vision Zero Partnership says that while some UK local authorities have sought to adopt the Safe System principles, it has 'not always been easy at that local level' – because it requires a multi-disciplinary approach, with a 'radical change of thinking and integrated working'.
The recommendations from the review included: adopting a new structure including the creation of Safe System working groups; new interim targets and a long-term vision; new safety performance indicators; a new public engagement approach called 'Think Communities'; and a new intervention approval process focusing on evidence and evaluation.
Tanya Fosdick, head of research at Agilysis, said: "It was evident there is passion for road safety amongst the partners, and a clear desire to use a best practice approach to reducing casualties.
"By inviting us in to review their structure and activities, we were able to understand their strengths and recommend a new direction for the Partnership, using international evidence to inform the way forward."
Iain Temperton from Traject said: "By shining a spotlight on the partnership and community we have been able to address the needs of the people of Cambridgeshire.
"This is not a 'one size fits all' solution. Every partnership is different, as are the communities they represent; we have been able to deliver an evidence led, robust and sustainable strategy and delivery plan that properly utilises the Safe Systems approach."
Ray Bisby, acting police and crime commissioner for Cambridgeshire and Peterborough, said: "While the strategy itself can be considered an achievement, we are fully aware this is just the starting point and are looking forward to implementing and evolving the strategy over the coming years as we work towards zero."
The full strategy and executive summary can be found here: https://www.cambridgeshire-pcc.gov.uk/accessing-information/cambridgeshire-and-peterborough-vision-zero-partnership