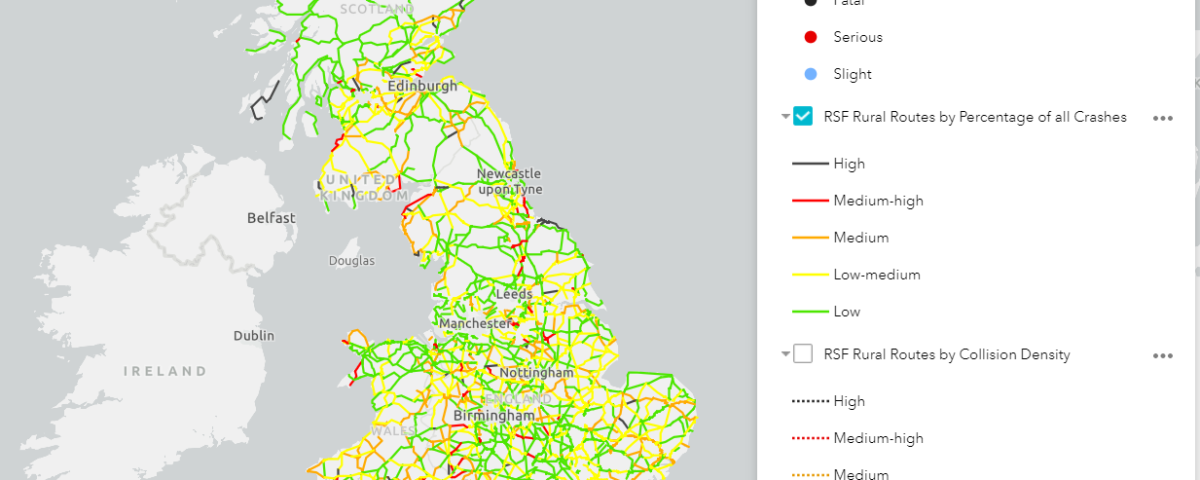 Ground-breaking research highlights most dangerous rural roads for young drivers
Wednesday 12th May 2021 sees the launch of the AA Young Rural Drivers analysis and Webmap created by Agilysis Ltd. The analysis, commissioned by the AA in the summer of 2020, was produced in collaboration with the Road Safety Foundation.
A report on the data was produced to inform an awareness campaign about the risks on rural roads specifically focussing on young drivers (17 to 24 inclusive).
The Webmap which is publicly available by clicking on the image to the right shows the percentage of crashes on routes which involved young drivers, indicating the crash risk relative to that of other drivers and the number of crashes involving young drivers per kilometre, indicating the young driver collision density.
The webmap also provides a summary of the twenty worst rural routes nationwide by percentage of all crashes and by collision density of young drivers.
The full launch can be found on
Keeping Young Drivers Safe On Rural Roads | AA (theaa.local
) If you would like more information about the analysis undertaken, please do not hesitate to contact us.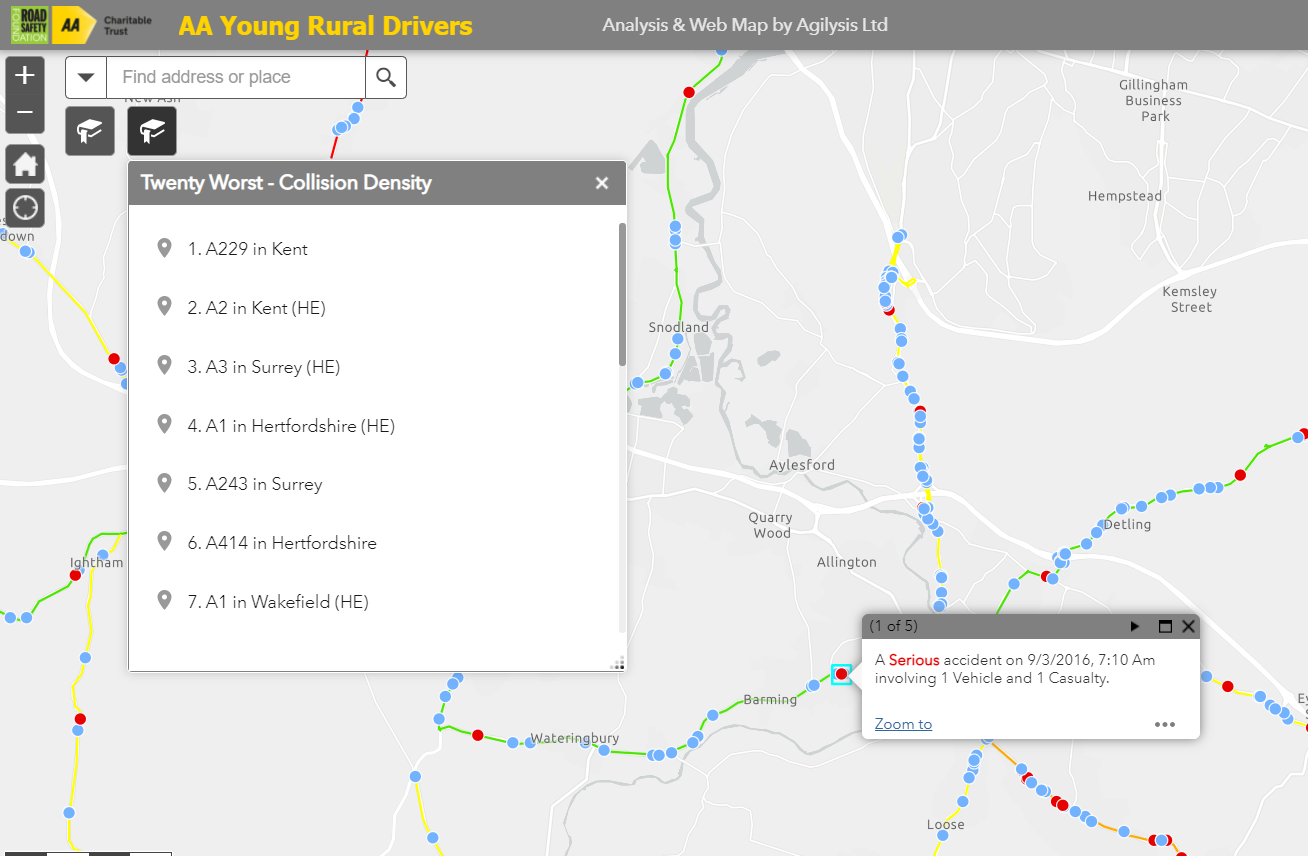 Interactive map shows risk and individual collisions online