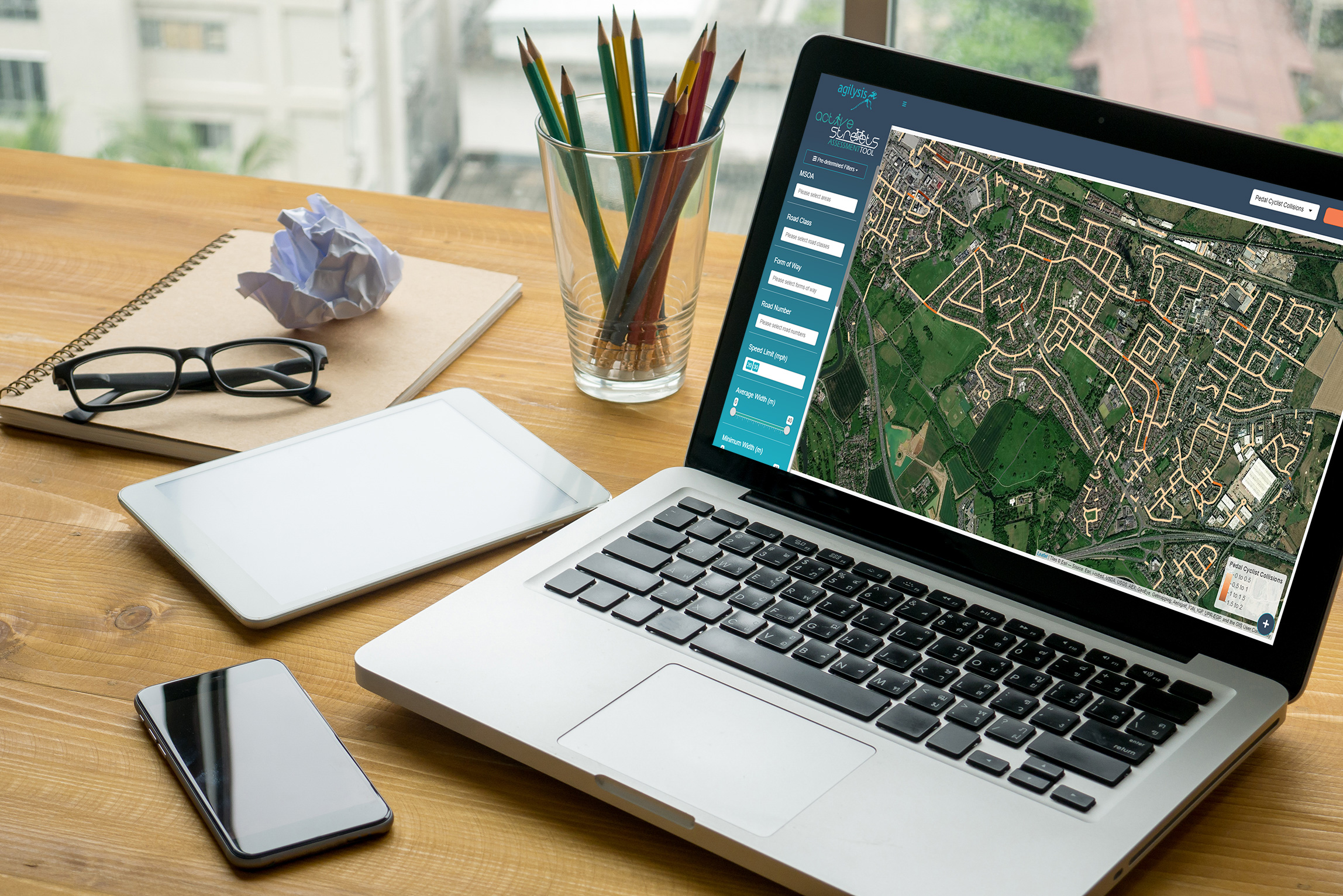 Active Streets Assessment Tool Now Available
The Government's Emergency Active Travel Fund is providing a response to the COVID-19 pandemic by supporting temporary and permanent projects aimed at boosting cycling and walking with new infrastructure. The challenge facing local authorities is how to best identify suitable locations, and the appropriate solutions on those streets.
Agilysis have a wealth of experience in creating tools for transport professionals to make quick decisions about prioritisation of resources and have been working on the Active Streets Assessment Tool over recent months.
The tool has now been officially launched with a low cost of entry for all authorities, with access to a bespoke local portal deployed to end users within 48 hours. This recognised the needs to access relevant information from multiple data sources as quickly as possible with the planning process for the next round of funding already underway.

Current Feature List
Optimised for modern web browsers and mobile devices
Based on the highly-detailed OS Mastermap Highways network
Additional datasets added including speed limits plus detailed profiles of average and 85th percentile speeds
Modelled AADF (flow) for roads indicating traffic levels
Daily congestion index including separate value for AM and PM peaks
Estimation of high-pedestrian traffic locations
5 years of collision data including separate measure for pedestrian and cyclist collision densities
Multiple filters based on road attributes including road widths, plus many of the calculated metrics
Export data selections to local systems for further analysis and modelling