After nearly two decades of developing analytical platforms and solutions for the public sector, we have now carefully crafted packages of products to meet the needs of every user.
---
ACUITY brings together the very best road safety and active travel data tools, reducing unnecessary analytical workload.
---
Whichever package you go for, ACUITY allows you to harness market leading technologies at affordable prices, with discounts ranging from 15 to over 25% on list prices. And if you take out an ACUITY 3-year plan, that will lock in a further 5% saving.
---
ACUITY includes established award-winning technologies such as MASTonline, CrashMap and the Active Streets Assessment Tool, along with updated and innovative methodologies now underpinning tools such as RiskMap, Speed Compliance Tool and the Site Selection Tool.
---
Every one of these solutions has been developed with client authorities, working to ensure that they have the detailed information and actionable insights to delivery high quality road safety and active travel programmes.
---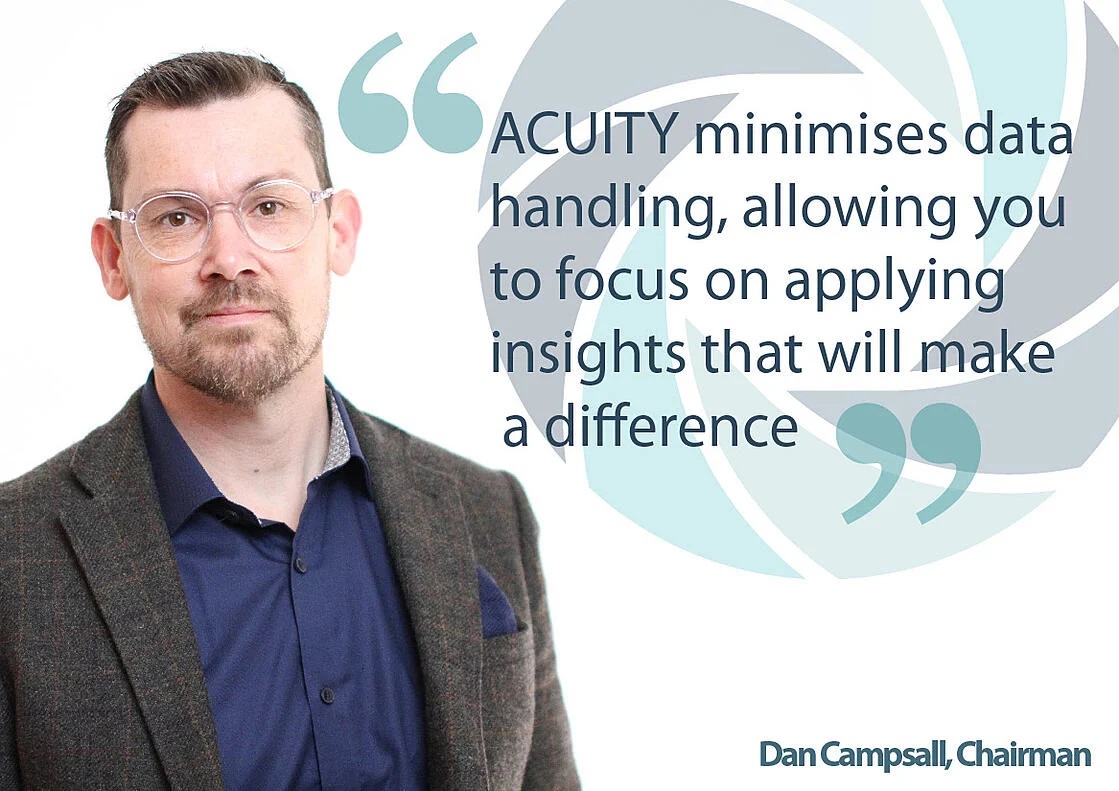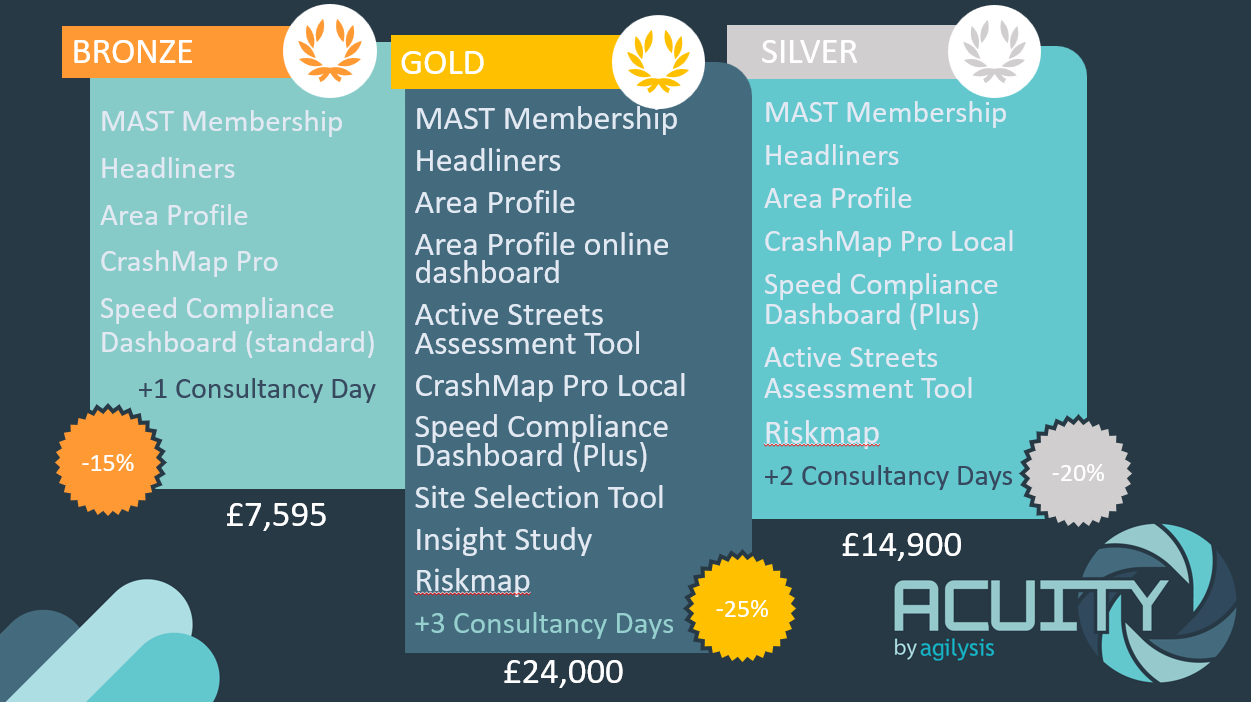 With prices starting at £7,595 per annum, ACUITY packages scale to meet the needs of your authority, so whether you are looking to equip an existing team of engineers and analysts with the tools they need or building an analytical function from the ground up, these tools will serve you well.
---
They are also backed up with free days of consultancy support from our expert team to give you better value and the best experience.