A New Year for Safe and Active Mobility?
Last week the ActiveTravel New Year went off with a bang as the government confirmed £32.9m to upskill local authorities in England through the new Capability Fund from Active Travel England.
Beyond the government statement, it was interesting to hear Active Travel Commissioner, Chris Boardman, in discussion with Carlton Reid about the funding and ATE's ambition "to create a national machine that produces a pipeline of high-quality schemes across the country."
Reflecting on the funding announcement, and the interview, it is easy to observe how active travel and safety are addressing similar systemic challenges, there is significant learning from both sides about how to derive value from stakeholder engagement and public consultation but, perhaps more than anything, how data can change the conversation around how we use our roads.
Let's pause for a moment, before delving into the detail, to consider the big picture, the imperative for action. At one point Chris remarks "there's never been a more important time in history to allow people to get around under their own steam." Amid global factors around the climate emergency and energy security this is patently true and it has never felt so immediate as it does right now with pressure on the health service, cost of living crisis, prevalence of obesity and widespread mental health issues. Safe and active mobility is something of a 'wonder cure' for individuals up and down the country. Boardman talks about the £8bn costs of inactivity, which when set alongside the £18bn costs of traffic injury, create an enormous economic argument for change! It is over a year ago that I  joined a panel of other contributors in writing the Safe Roads for All report, calling on government for a Safe and Healthy Mobility Strategy and Action Plan, but where safety and active travel meet to share this ambition, there are still many challenges to grapple with.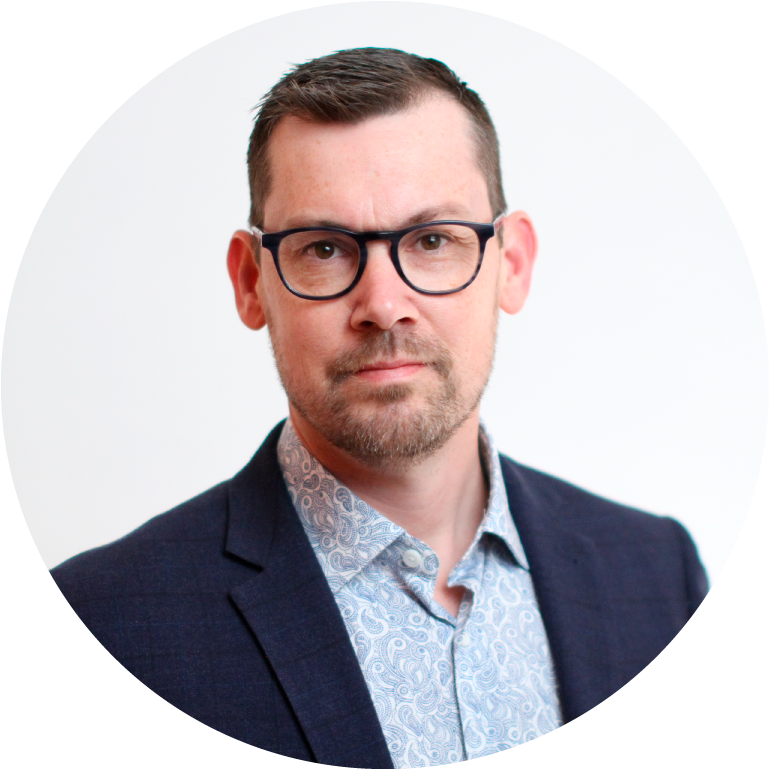 So where should we focus our efforts? In conversation with one local authority engineer recently, I was advised that when they thought about how to spend their active travel funding allocation, they could only really imagine spending it on a single arterial route. Maybe they were right, but why was it left to hunch and intuition to make the decision?
The Department for Transport want authorities to develop proposals that are compliant by design with LTN 1/20, which requires hard data.  Most practitioners will be familiar with Figure 4.1 that specifies speed and flow conditions for different types of infrastructure, all of which is available at network level to triage roads. During the first COVID-19 lockdown, our team developed a tool called 'Active Streets Assessment Tool' that contains 180m data points allowing road authorities to access these data at network level (along with variables such as carriageway width, gradient, congestion, local commuting preferences and bicycle ownership) to triage for compliant schemes without even getting up from the desk.
Pioneering work using open data to create tools such as the Propensity to Cycle Tool . Curating, warehousing, analysing and visualising that data, so that it provides meaningful insight for transport planning is a growing demand that is often not well addressed.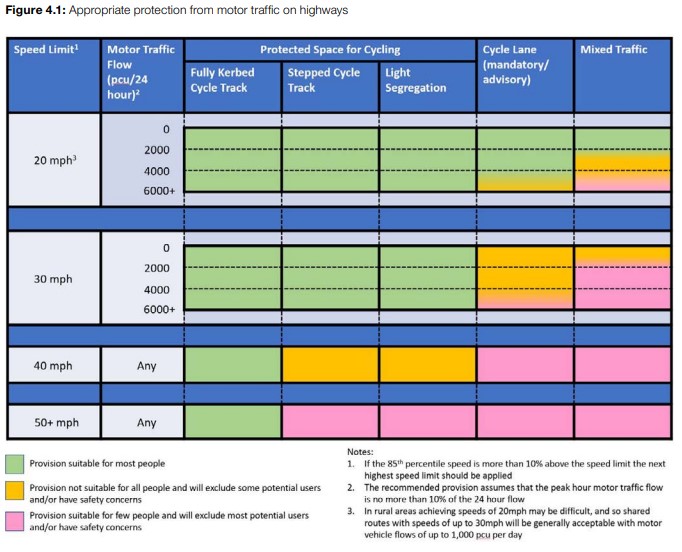 The capability fund, and further training in the pipeline, is designed to address the current lack of skills and expertise that many local authorities are experiencing. It is interesting to see the parallels with research undertaken last summer in the Safe System Capacity Survey (supported by; PACTS, RAC Foundation, Road Safety Foundation, Institute of Highway Engineers, Roadsafe, CIHT and IAM Roadsmart)
As we recognise the complexity of delivering complex systemic change, many authorities are realising that you need an interdisciplinary team that engages engineers and evaluators, economists and educators, analysts, auditors and advertisers, technologists and training providers if we want to have deep and far-reaching impact.
It will also require the development of a 'playbook' that is developed through continuous testing and evaluation proving learning and updating practice across the country. This is not always straightforward, as we have found when seeking to evaluate the implementation of 20mph limits – having a clear idea of what you want to change, how your proposed actions will bring about that change, and an evaluation framework that is sufficiently sensitive to identify meaningful impact are tools that are too rarely applied to highway schemes.
Consultation and Co-design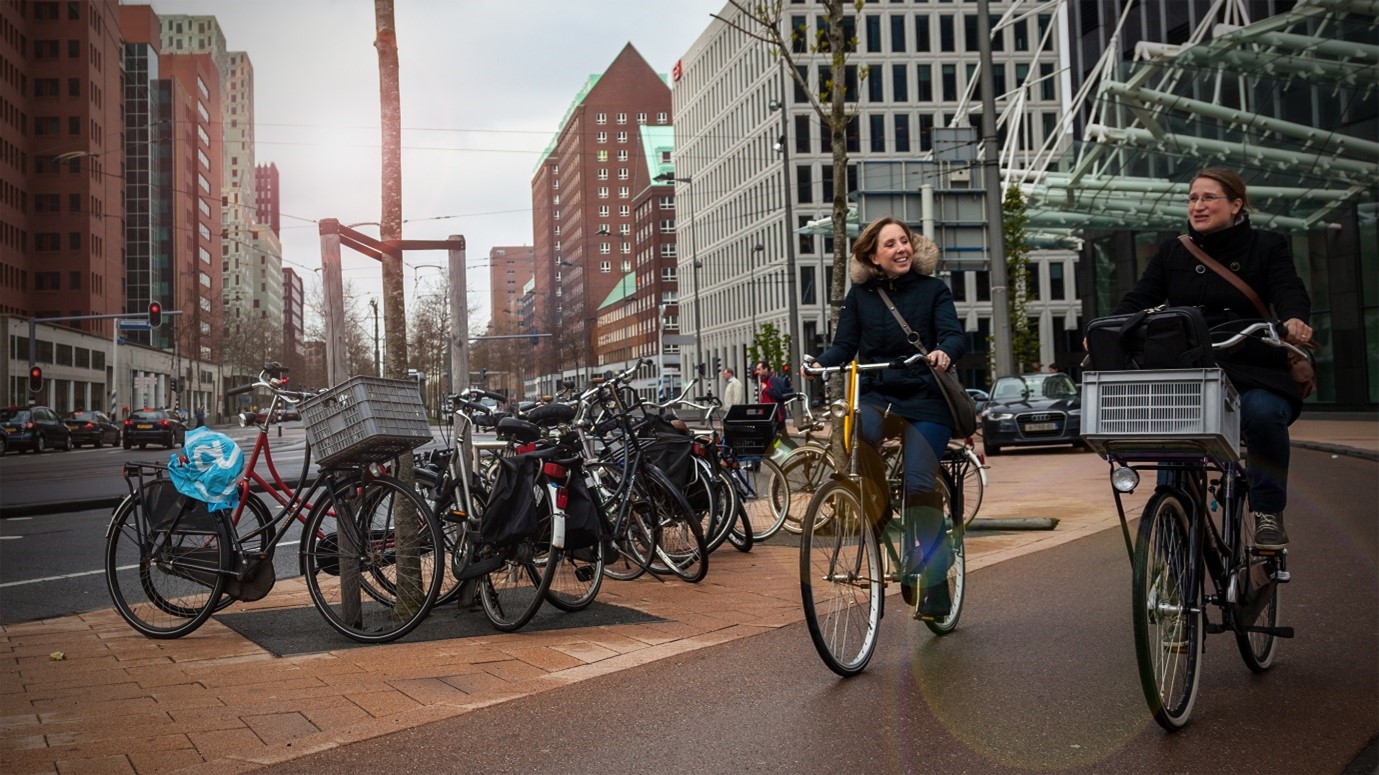 What is really encouraging is the emphasis on consultation and co-design which can be transformative for deigning and delivering interventions that come with a high degree of community acceptance baked in. It is nearly twenty years ago that myself and colleagues launched a website for local communities to raise concerns about traffic speeds. Whilst, at that time, there was a hostile debate in the national media about the legitimacy of safety cameras, there were many local communities who were desperate for action.  Allowing them to raise concerns, facilitating multi-agency consultation about the most appropriate actions and being able to support decisions transparently with data was hugely important for public confidence.
Two decades on, the tools at our disposal to facilitate consultation and co-design ae many and varied, we should be much more ambitious about what we are willing to try that will develop collaborative and accountable relationships with local communities. And scalable technologies can also make this much more replicable and affordable across the country so that we secure a richer return on our public investment.
At the heart of delivering this mission, will inevitably be the leaders (both national and local) who must share Boardman's ambition. It is certainly reassuring to hear his confidence in Active Travel Minister Jesse Norman as someone who can navigate the necessary negotiations within his own department and with treasury to ensure that Active Travel continues to enjoy the requisite funding and regulatory framework. One question I have been asking since the new ministerial team was established was the degree to which Jesse and Rick Holden are committed to delivering together.
Boardman talked about the development of partnerships around ATE: "So, there's so many partnerships. We have autonomy in how we deliver the mission, but we have to work really closely with other people, if we want to do it well." I trust these partnerships will include allied professionals in safety, sustainability, air quality and public health so that we avoid historic silos that have been harmful to progress.
Clearly, the Capability Fund on its own is not a silver bullet. But if, as a sector, we can embrace some of the challenges that the funding hints at, and build on the learning and talent that exists in other parts of the transport sector, then it could have a significant impact. Backed up with the £2bn of walking and cycling funding that is coming down the track and with a new strategic framework for road safety on the way perhaps there are reasons to be optimistic that 2023 will mark a significant point of transition for safe and active mobility in England.
To listen to Boardman's discussion with Carton Reid in full, you can find it here.